Area Concerts and Festivals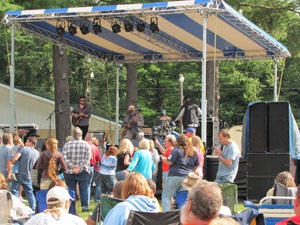 At the Crumstown Conservation Club, SW of South Bend, Indiana. The 2017 lineup was the Local 362 ALL STARS, G-Money Band, David Gerald, Wayne Baker Brooks and DeWayne Dopsie. The South Bend Firefighters Blues Festival was conceived in 1999 as a way to raise funds to create a fire safety house for the South Bend community. The first festival had an attendance of 750 people. Since that time the festival has attracted such legendary blues performers as Bernard Allison, Chicago Rhythm and Blues Kings, Guitar Shorty and Wayne Baker Brooks and the attendance has grown to over 7,500. Proceeds go to the Hoosier Burn Camp and the Survive Alive House.
---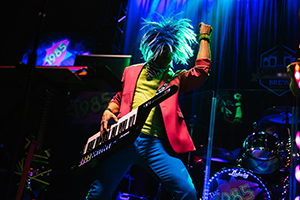 At St. Hedwig Memorial Center, South Bend, Indiana. The 2018 lineup is Night Moves and Echoes of Pompeii. Proceeds from this event were used to support two programs that we hold dear to our hearts: The Holiday Food Baskets Program and the Santa Cop Program.